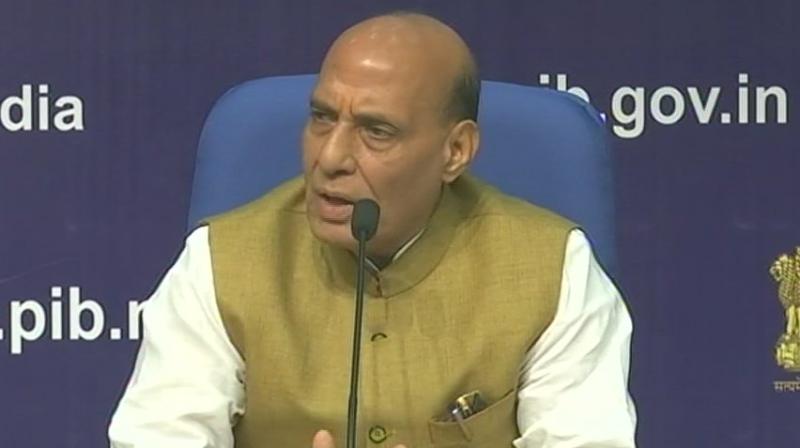 Earlier, Home Minister Rajnath Singh said that former Intelligence Bureau director Dineshwar Sharma has been appointed as the representative of the government to initiate dialogue in Jammu Kashmir.
While former Jammu and Kashmir chief minister Ghulam Nabi Azad said the government had realised the Opposition was right in calling for talks in Kashmir, former Union Home Minister P Chidambaram said the appointment of the interlocutor - announced by the government - was a major victory for those who strongly argued for a political solution.
Sharma, appointed in the rank of a Cabinet Secretary, will have complete authority and mandate as the Centre's interlocuter to hold a dialogue "with anyone he wants".
Omar Abdullah, the former chief minister of Jammu and Kashmir and an outspoken government critic, too welcomed the initiative but reserved judgment until talks had begun. His in-depth understanding of security-related matters and experience in handling complex issues had led the government of India to appoint him for talks with insurgent groups in the north-east (barring Naga groups) including Ulfa, NDFB (S) and Kuki insurgents from Manipur. I hope stakeholders in Kashmir take up the opportunity, move a step ahead and enter the dialogue process.
"And for this, we have chose to appoint Dineshwar Sharma as special representative of the Government of India", he said.
More news: OnePlus 5T images and specs Leaked, it is happening?
More news: It's 2017 And Nivea Wants To 'Visibly Lighten' Dark Skin
More news: Dozens of shooting stars visible as Orionid meteor shower peaks this weekend
Sharma, a 1979-batch IPS officer who served in the state in 1990s and retired previous year, would initiate sustained interactions and dialogue to understand the legitimate aspirations of people, especially the youth, and try to fulfil them, Singh said.
"People told us that the dialogue process should be started".
Mehbooba tweeted, "Dialogue is a necessity of the hour and the only way to go forward".
Asked whether the appointment of the interlocutor would have a bearing on the NIA investigations going on against the separatists, the Chief Minister said: "Security is a separate issue and the political process is a separate issue". "From the ramparts of Red Fort, PM had said, "Neither by bullet, nor by abuses but by embracing the people we can solve the problems in J&K", Singh said".
"We had been demanding from day one that they should talk to all stakeholders and they opposed this demand". However, on talks with separatists, Rajnath said the interlocutor will be free to decide whom to talk to.