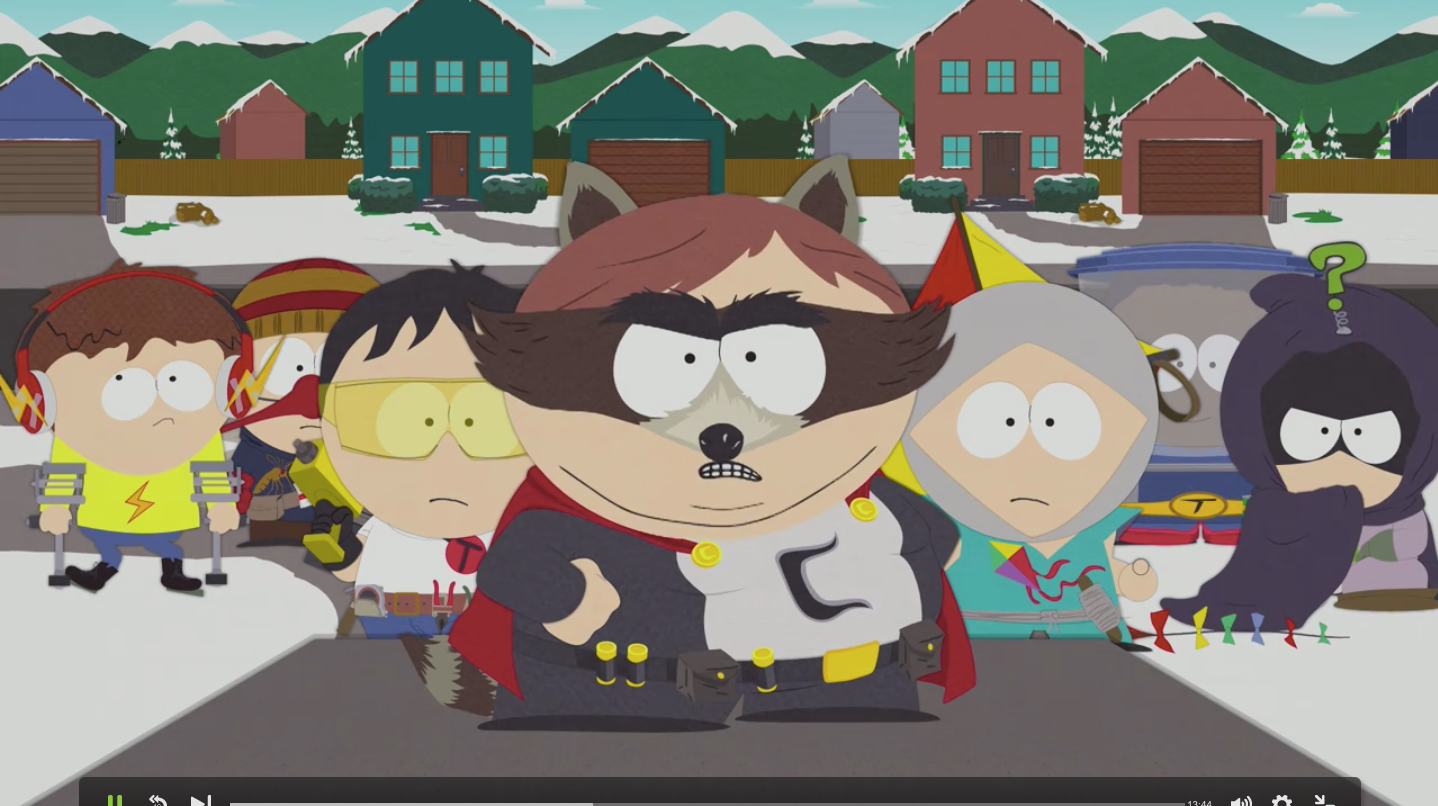 The season pass will include three main dollops of post-release DLC, starting in December and running through to an unspecified point in 2018.
South Park: The Fractured But Whole has a season pass, but just what came in it was anyone's guess until today. Two of those DLC packages will add new story content and the third will be a challenge mode with unique costumes and artifacts available as a reward.
South Park: The Fractured But Whole launches for Xbox One, PlayStation 4 and PC on 17th October.
In December there will be "Danger Deck", which is described by Ubisoft as "the ultimate combat challenge" that takes place in Doctor Timothy's Danger Deck.
The cannabis-loving towel is also a pre-order incentive.
More news: Local labor union files complaint over Jerry Jones and Cowboys
More news: Hatton wins at St Andrews during historic Dunhill
More news: Walmart expects surge in online sales as its digital strategy ramps up
For those who weren't watching South Park on Wednesday, promotion for South Park: The Fractured But Whole is in full swing that began with an episode encompassing the upcoming game. After games like the Arkham series, in my opinion, mishandling the season pass model and offering very little content within it, I am sceptical but I have faith that the story content in The Fractured But Whole will make it worthwhile. It'll also be available for $11.99 sometime in 2018. The last two DLC packs will both be available for $12 each in 2018 and are called "From Dusk till Casa Bonita" and "Bring the Crunch".
From Dusk til Casa Bonita: A new story where players will team up with The Coon and Mysterion to defeat a demonic presence at Casa Bonita.
Danger Deck is the title of the first post-launch DLC, arriving at a now unspecified point in December.
Bring the Crunch: Another new story, details of which haven't been revealed, featuring a new superhero class.