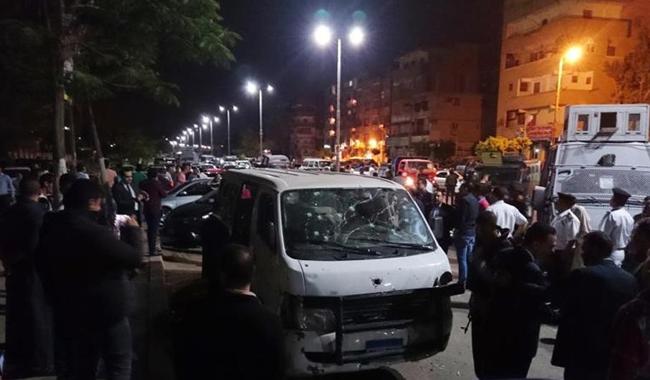 Monday, September 11, the armed Islamic state militants attacked an Egyptian police convoy in the Sinai Peninsula, killing 18 police officers, reported Reuters citing sources in the security forces and medics.
Police found in the two apartments bomb-making materials, assault rifles and ammunition as well as maps of vital state installations and computers in which instructions and details of future attacks were stored, they said.
At least 23 Egyptian soldiers were killed when suicide auto bombs tore through two military checkpoints in North Sinai in July, in one of the bloodiest assaults on security forces in years.
The police suffered their injuries after a suspected militant detonated an explosive device to block them from entering the building and during an exchange of fire that followed, security sources said.
At least 26 Egyptian soldiers were killed or wounded on July 7, 2017, in attacks on checkpoints in the Sinai Peninsula.
Responsibility for attack was assumed by the terrorist organization Islamic state.
More news: Over 150 animals rescued from Hurricane Harvey brought to Lebanon
More news: Suu Kyi: Terrorists are to blame
More news: Warning of 'Planetary Catastrophe,' Putin Joins Calls for Diplomacy With North Korea
IS claimed it was behind the attack via its news agency Amaq.
The attack took place about 30km west of el-Arish in northern Sinai, the epicentre of a long-running rebellion now led by an ISIL affiliate. The officials spoke on condition of anonymity because they were not authorized to brief media. The suspected militants later opened fire with machine guns.
In March, the military said militants killed 10 soldiers during an army raid in Sinai's central region.
The ambush came a day after authorities said they had caught a cell planning attacks in the capital, Cairo.
Egypt accuses Hasm of being a militant wing of the Muslim Brotherhood, an Islamist group it outlawed in 2013.