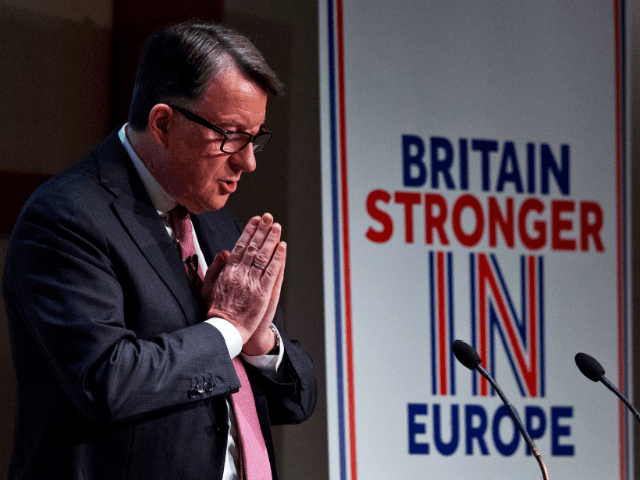 UK Brexit Secretary David Davis has said that the European Union made itself look "silly" by claiming there had been no real progress in negotiations over Britain's exit from the EU.
David Davis has accused negotiator Michel Barnier of trying to put pressure on Britain over the divorce fee.
Despite analysis that shows Britain is in credit with the European Union and has over the years paid in significantly more than it has ever received, Mr Davis told Marr: "We'll still be paying something", but said the payments wouldn't last long and wouldn't continue into the "medium to long-term".
However, Davis said: "We made plain, this bill is here in order to enable continuity".
The "strict position" was that there was "no enforceable" legal basis for the United Kingdom to pay money to Brussels but "we are a country that meets its global obligations - but they have got to be there".
Mr Davis insisted he was not branding Mr Barnier personally "silly", adding: "I said the commission would make itself look silly". We put people before process.
The EU wants to agree a reported £100bn (€92bn) settlement from Britain before the talks can move on to issues like immigration and trade. "Now it is time for Parliament to play its part".
Reports on Sunday claimed Theresa May was resigned to paying £50bn for a divorce settlement as she sought to draw a line under the argument and start.
More news: Body of missing Temple University student found
More news: Iran voices concerns over Rohingya muslims in Myanmar
More news: Masked Anarchists Attack Pro-Trump Demonstrators in Berkeley
Mr Barnier continued the sniping at Britain yesterday, telling a conference in Italy that Brexit would be an "educational process" for the United Kingdom because Brits do not realise what they have to give up.
"They may not be legal ones, they may be moral ones or political ones".
He said: "She's a great Prime Minister, I've served for the past 12 months and I've never been less than impressed by the way she runs this country".
It is seen as a crunch moment for the Government with Labour threatening to bring the bill down with the help of Tory rebels.
But Mr Davis said all significant changes would be done through separate primary legislation, with the Henry VIII powers used for technical measures. "[The Europeans] won't talk about the future, they'll only talk about so-called divorce proceedings". "Starting the new parliamentary session with the withdrawal bill shows that it is now the job of all MPs, including my former colleagues on the Stronger In campaign, to respect the will of the people and get the best possible deal for Britain", he said.
"I know, I know, but you go through line-by-line".
MP Anna Soubry told the Observer that "any suggestion" that challenging the legislation was "treacherous or supporting Jeremy Corbyn is outrageous". "It amounts to a trouncing of democracy and people will not accept it. People will be very alarmed".