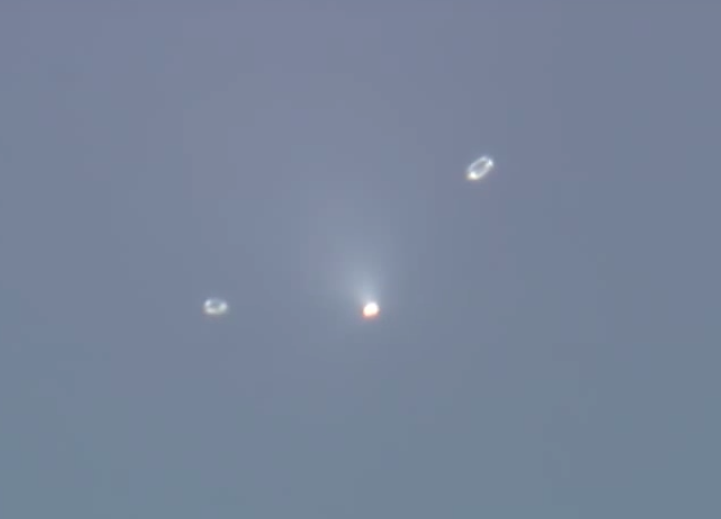 SpaceX is set to make its 12th rocket launch of the year today.
The Formosat-5 satellite lifted off from coastal Vandenberg Air Force Base at 11:51 a.m. PDT on Thursday atop a SpaceX Falcon 9 rocket.
The Falcon 9 first stage separated from the second stage of the vehicle following the primary burn, and headed back to Earth for recovery.
In what is fast becoming a routine event this was the 15th successful landing out of 40 launches, and the 9th to land on a barge.
He extended his congratulations and appreciation to the NSPO's Formosat-5 team and the SpaceX launch team for their efforts. It is the first satellite which is developed and designed by Taiwan's National Space Organisation in a bid to enhance country's self-reliant space technology capabilities. The 450-kilogram spacecraft was the first such satellite built domestically by Taiwan, and succeeds Formosat-2, retired a year ago.
Formosat 2 was retired previous year, well after Formosat 5 was originally scheduled for launch. As of now, the company has already re-flown two of its used Falcon 9 boosters.
More news: Points of agreement and disagreement in triple talaq verdict
More news: 'Active shooter' in downtown Charleston, SC, police say
More news: Microsoft Confirm They Are Still Talking To Sony About Cross Platform Play
SpaceX's Falcon 9's Round Trip Launch and Land.
An advanced ionospheric probe from the National Central University in Taiwan is also aboard Formosat 5.
The first stage on Thursday's launch, a newly-manufactured booster, will return to port in Southern California in a few days for inspections, refurbishment and potential reuse on a future mission.
The launch was the 12th Falcon 9 mission of 2017, and the second in 10 days, after the launch of a Dragon cargo spacecraft August 14 from the Kennedy Space Center in Florida.
Moments before the first-stage touchdown the video link to the vessel froze, then reappeared and showed the rocket standing.
The community can view the launch from the Hawk's Nest on Highway 1 south of Vandenberg Air Force Base' main gate.